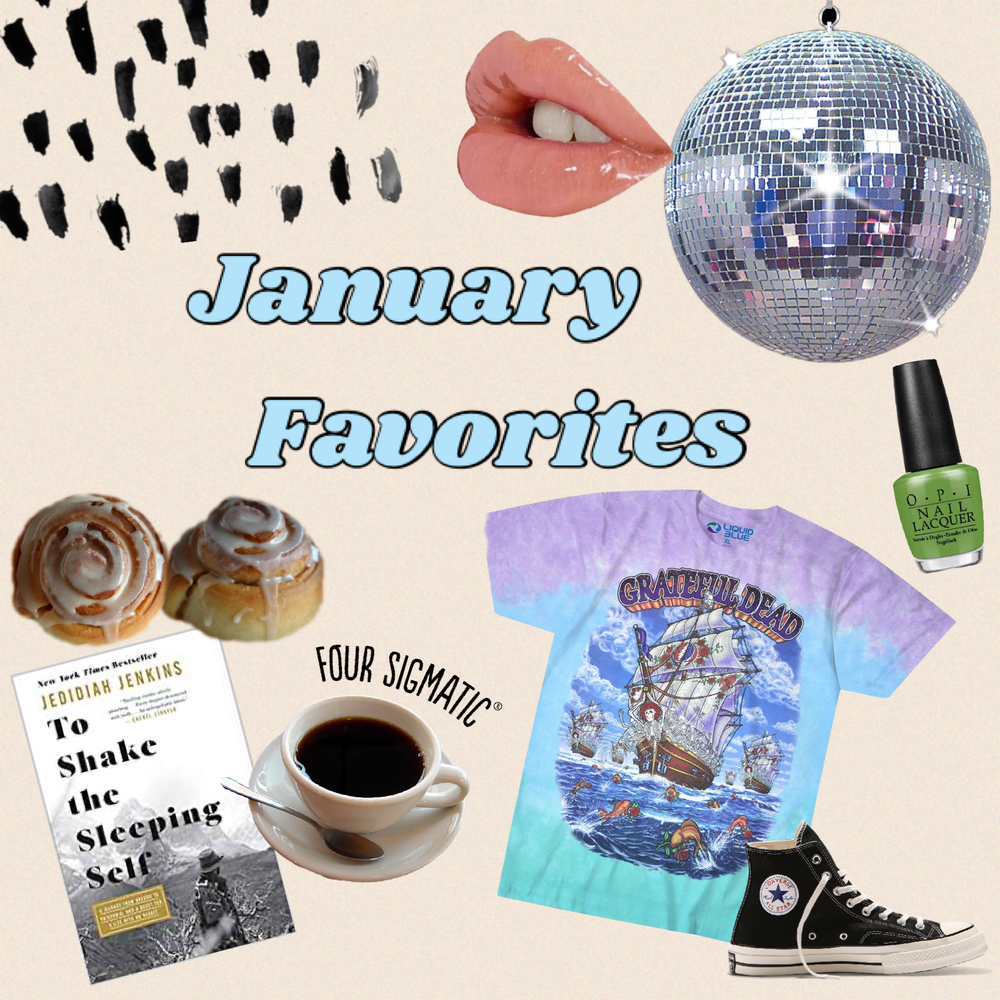 Monthly Recap:
January was a blur- from late night pasta binges to choosing netflix over the gym, it's OKAY if it didn't go so well this month. There's always February to redeem yourself, right? Often the questions that fall upon redemption get put into categories and levels that could be unrealistic or unattainable. Besides just setting goals like, "Get in shape", or "Focus on self-care", think about how to change your habits in little ways everyday that will actually implement these goals into your daily life. What you do every day is more important than what you do every once in a while. We all talk about self-care and why it's important. But what have you done to prioritize your mental and physical health? Creating habits is easy by starting small. Maybe instead of trying to go full on vegan, you can go vegan for a couple meals a week. Instead of trying to go plastic free- start by making little changes that will add up to a bigger outcome. We tried in the month of January to be plastic free and let me tell you, many times were a complete fail. The more times you fail and keep trying, the closer you are to success. So instead of trying to make febuary into a "redemption month" or just giving up, start with a self-care check in. Start with five minutes of yoga in the morning. Reading one page of a book. Switching to oat milk lattes. And most importantly, practice self love for those moments when you mess up along the way.
To eat:
Cinnamon Rolls: Sweeten up your month of February with these Annie's Cinnamon Rolls. Pop them in the oven and drink your coffee while you wait. Best part of all is you don't have to feel guilty, because they're organic, vegan, and absolutely delicious. We find ours at Meijer.

Four Sigmatic Coffee: If you haven't heard of four sigmatic mushroom coffee by now, we're here to fill you in. While drinking mushrooms may sound strange- the benefits are kind of spectacular and you can't even taste the mushrooms. Chaga and lion's mane boost wellness and immunity, making this is the perfect morning power drink. 
To Watch:
Gamechangers: Learn about what gives power to the world's top athletes, scientists, and special elites. This movie will CHANGE the way you view how you eat and live. It's now on Netflix too!

Joe Rogan podcast with James Wilks: Take part in a live debate if the plant based lifestyle is really worth the hype or not. It is originally a podcast, but watching the video makes seeing the live tension between the arguments even better of an episode and this way you can see the scientific articles and graphs that they are referencing.

It's Always Sunny in Philadelphia: If you haven't seen It's Always Sunny, it's time to start now. Cozy up & get ready for some laughs. If you're easily triggered you probably shouldn't watch this though because it has some dark humor that some may find offensive.
To Wear:
Band tee's (Grateful Dead shirts are dope, if you listen to them)

High waisted jeans. We have a couple pairs for sale ;)

Dark lip liner with nude lipstick & pink gloss😍

Bold green, yellow, or orange nail polish (We love "I'm Soo Swamped" by O.P.I.)

Cowboy hats

Beat up Converse high tops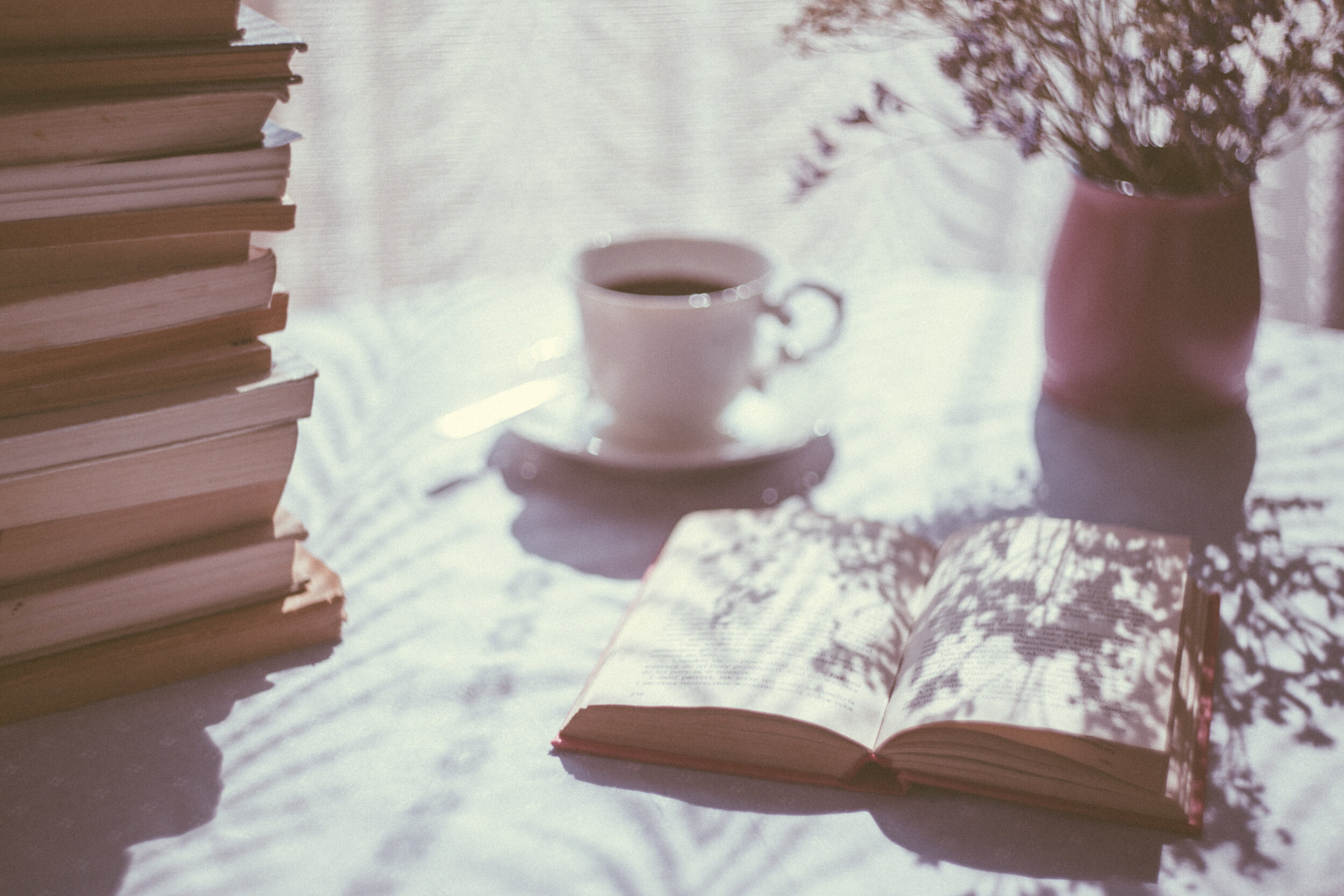 To Do:
This list doesn't need an explanation- if you're going to change your habits and practice self-care, start here.
Call a friend that you haven't talked to in a while

Practice mindfulness. Our minds seem to always be elsewhere. Whether it's worrying about the future or longing for or, worse, regretting the past. Try being in the moment. It's all we ever really have because the past is gone and the future isn't guaranteed.

Journal and reflect in the morning and at night. Start your morning with, "What am I going to accomplish today?" and end your day with a reflection of, "What have I accomplished today?". This is what Ben Franklin would include in his daily routine. This helps you envision your goals and what you will accomplish for the day. It also resets your mind to prioritize on what is important at the beginning and end of everyday.
Read self help books

Buy yourself flowers
Compliment a stranger

Eat without looking at your phone

Do something active - yoga, boxing, running, weight lifting, swimming. Even taking a 10 minute walk outside boosts endorphins and gives you motivation  :-)

Reduce plastic intake by making simple switches (will make another blog post about this soon!)

Cook a new recipe

TREAT YOURSELF
And lastly, be a rebel by being ethical.